Frequently Asked Questions
I don't know where to start in getting my fashion designs out there - can you help?
We certainly can. In our coaching program we take you step-by-step through the whole process of taking your designs from a sketch on paper to getting them made, and then on to selling them to the public, and to stores. There is a whole range of marketing strategies to sell your designs, and make a profit.


Do I need to have any level of prior fashion knowledge or training to join your mentoring program?
No you don't. Just a determination to succeed. Whilst the material presented is not 101 – we do provide you with explanations and resources to help you grasp any basics you're not sure of. Unlike university or fashion degree programs, most of what you'll learn is hands on practical advice, with an emphasis on teaching you the skills to make money from your designs.


I have never been to Fashion School- Will this Mentoring Program help me?
Yes. You don't have to have completed a fashion course at School, College, TAFE or University to be successful in fashion. In Fact, many of the most famous and successful fashion designers never went to Fashion School at all. Where this program will help you is to taking your ideas and turning it into profits. So if you have the fashion ideas flowing naturally to you already, you're at the right place.


Will you help me if I don't understand or can't implement something properly?
Of course. One of the big advantages of joining our program is that you get unlimited email support as part of your membership package. We want you to become knowledgeable and skilled, so you know what to do and what not to do. You can ask me any question you want and anything you don't understand!


Do I need any technical skills to be able to implement any of the strategies?
No. But you will need a computer and internet access, with a basic ability to navigate around the internet, and send and receive emails.
I want to work in the Fashion Industry First- will this program help me get a job in the Industry?
Yes-certainly. Even if you decide to work in the industry before starting your own label, this program will teach you practical and professional processes that will help you nail a job interview, and look professional whilst working in the job. It may also help you climb the corporate ladder faster to a more senior job role due to the business and marketing knowledge you will learn in this program.
I have a different type of Fashion Label - Will this Program help me?
Yes. This program is for all types of Fashion Design Labels. It can be clothing, or Accessories. Whether it is Childrens-wear, Menswear, Womenswear, Street-wear, Swimwear, Lingerie, Plus-size, Maternity, Bridal or Couture this program is directly targeted at helping you set up your small business from home, and help you to sell your designs-what ever it may be.
How long will it take every week to do this course?
You should allow 1-2 hours every week to put aside to do develop your designs and marketing strategy for selling your designs. But, if some weeks you are busy and have prior commitments, you can leave the exercises and e-classes to do until the following week. The program is designed to be very flexible so that you can fit it into your busy schedule.


I've heard only people who have contacts in the fashion industry can be successful.
Whilst the Fashion Industry can be quite 'clicky' sometimes, it doesn't mean that you need to know someone in the industry to become successful or get 'your lucky break.'' If you have a genuine 'Passion' for fashion, and are willing to do what it takes to become successful, Employers will pick up on that. If you have fashion marketing and business as taught in this program, you are sure to be put in-front of other candidates, regardless of who you know.


How long do I need to stay a member for?
There is no minimum period. You can stay as long as you wish, or cancel whenever you feel you've got enough information. At this stage we have 12 months worth of material and there's more in development. Most of our members stay on as they enjoy being guided, and love being part of a successful group of Fashion Designers.


Can I suspend my mentoring for a few weeks and come back to it?
No, I'm afraid our system doesn't cater for this. If you are away, the coaching lessons, resources and the training programs will be waiting and accessible upon your return. You can login from anywhere in the world at any time, 7 days a week.


I intend to Travel Overseas this year- Can I still be part of this program?
Yes, you can. In fact you can participate in this program from any part of the world. All you will need is a computer with internet access. In fact we encourage students to travel, be inspired and look for new markets where they can sell their designs.
From Our Latest Mentoring Students:
'

'You are an excellent mentor for me and I can't thank you enough - I love your e-classes!"
Ama Garatshun- Swimwear Designer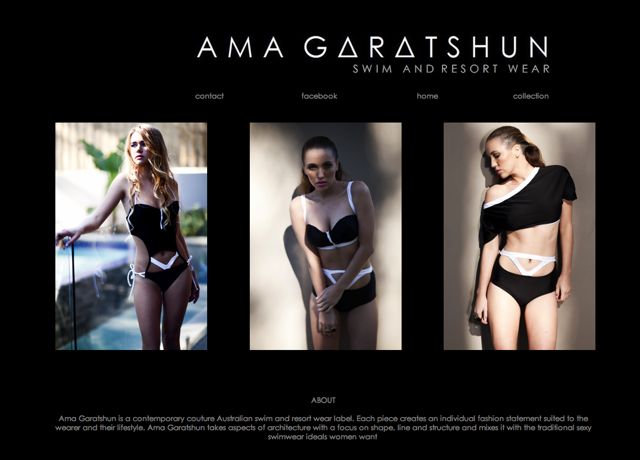 "Oh my God! Thanks so much Annette for the opportunity! Im so excited to have this program... This is my Dream!"
Maureen Terrizzi